Better Automation Device Management with ControlFLASH Plus™
Maintaining your critical automation assets does not need to be a difficult job. When it comes to monitoring and maintaining your devices, Rockwell Automation® provides ControlFLASH Plus™, a free software tool used for electronically changing firmware revisions in hardware devices. 
Important: ControlFLASH Plus only supports firmware update for devices using Common Industrial Protocol (CIP). If you need to maintain non-CIP devices, then use the ControlFLASH tool. 
This is part 2 of a 3-part series on maintaining your critical automation assets. Part 1 covered disaster recovery with FactoryTalk® AssetCentre. Part 3 will discuss FactoryTalk Updater for automation software version management.
Learn more about some of the benefits to using ControlFLASH Plus below.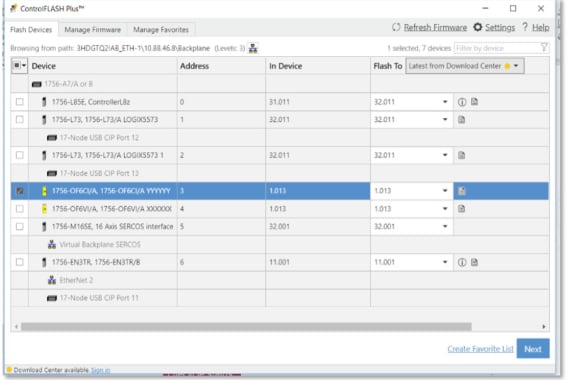 Concurrent Flashing

ControlFLASH Plus versions 4.00.00 and above support enhanced concurrent flashing of up to 20 devices regardless of their network topology. Concurrent updating makes it quicker and easier to keep your plant-floor devices running with the latest firmware. 
Compatibility Checker

ControlFLASH Plus will cross-check for compatibility after selecting firmware revisions to flash. This lets you select only compatible firmware versions for your devices.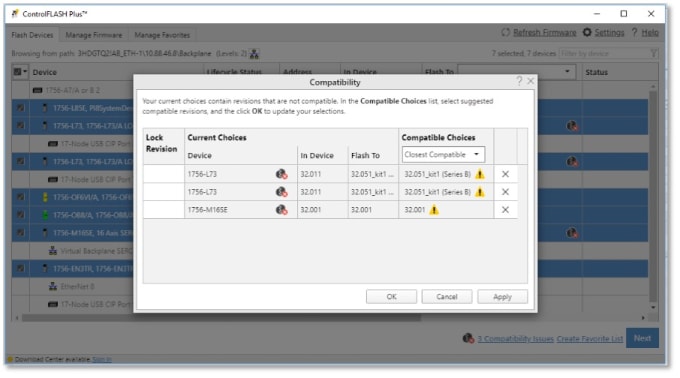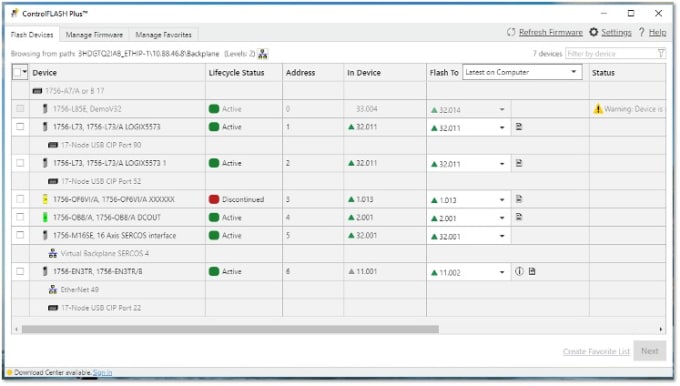 Improved Lifecycle Management

ControlFLASH Plus will display the current lifecycle status of your devices and their firmware. This provides a real-time assessment of any devices that may require attention. 
Additional benefits

Export Firmware Inventory
Use ControlFLASH Plus to create a backup of your plant floor's firmware inventory for documentation and quicker recovery.
Manage Favorites
Manage favorites to quickly select target revisions during flash operations for your installed devices. Use the import and export functions to share your favorite lists with others.
Start using ControlFLASH Plus Today

Download ControlFLASH Plus today and see how you can easily manage your devices and firmware with one easy software tool from Rockwell Automation. Contact your local sales representatives from The Reynolds Company for additional information
Getting Started with ControlFLASH Plus™ from Rockwell Automation
WAYNE WELK
Automation Specialist | Louisiana